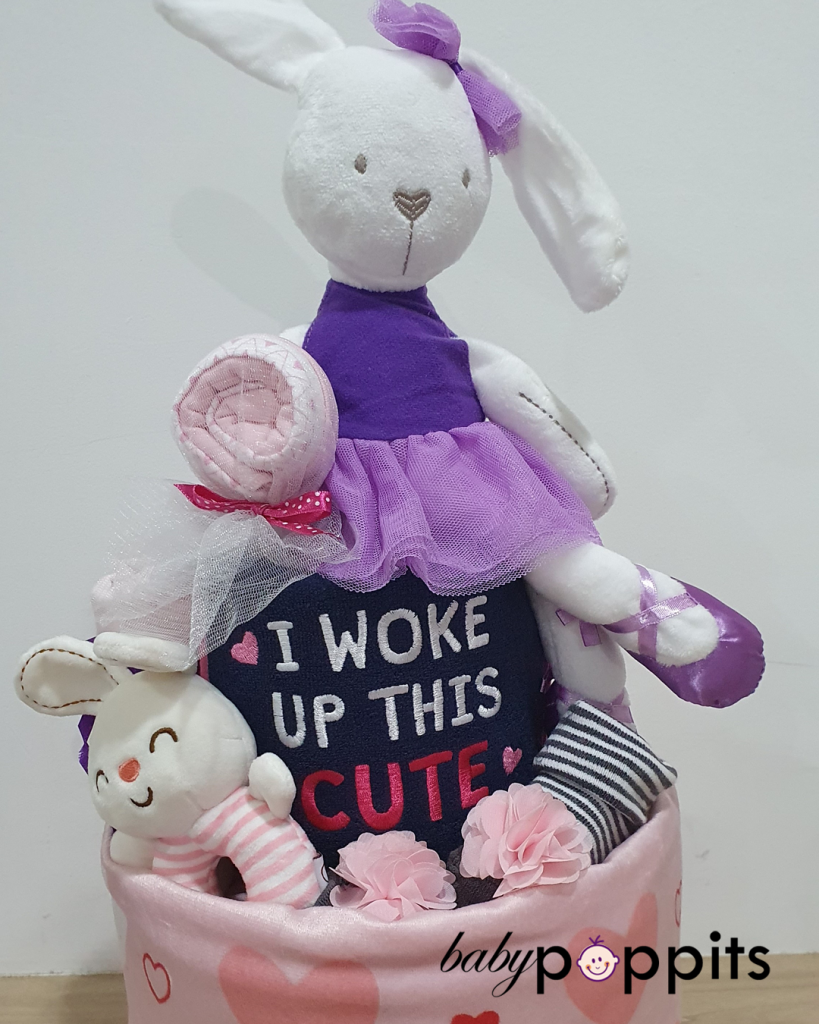 MEET BABYPOPPITS
Welcome to our website!! Babypoppits has been managed by two engineers since 2010. While we typically have better control of the left brain over the right brain, we decided to come together and exercise our artistic abilities. That's why we are here!
Have you been invited to a baby shower, full moon party, or a kid's birthday and do not know what to give? Babypoppits has a great range of gifts to solve your problem. Our gifts are creative, unique, and actually useful.
Check out our diaper cakes, available in different tiers. What is a diaper cake, you ask? This cake is not edible and won't be served to guests for dessert. It is made entirely of disposable baby diapers and other baby/kid products, such as blanket, onesies, socks, toy, bib, face cloth. We publish all the 'ingredients' of our diaper cakes so you know exactly what you're paying for. They serve as cute centrepieces and practical gifts.
All the gifts here are personally arranged, so feel free to email us if you have specific items you want in your gifts or even a colour preference. We will try our best to accommodate all your whims and fancies. Items are gift-wrapped at no extra cost, and if you are delivering within Peninsular Malaysia, SHIPPING IS ON US!
So go ahead and click on our website. If you have an enquiries about our online shop, please email us at babypoppits.enquiry@gmail.com .